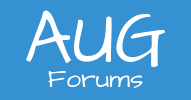 Mass Email images not showing in body of email
David,
Are you using the Mass Emails (CR308000) screen and inserting images inline like in the screenshot below?
But when the email lands in your inbox, the images are attached and do not appear inline in the email?
Also, have you looked at this? https://github.com/gmichaud/Velixo-MailTrack
Posted : 05/12/2018 11:05 am
Weird. It works for me, even with the email generated within Acumatica by clicking the TEST MESSAGE button.
Posted : 05/12/2018 12:09 pm
Posted : 05/12/2018 12:22 pm