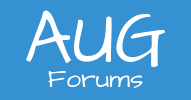 Estimating Pricing
Hello all,
I am wondering if anyone has a nice way of getting rate tables to populate pricing on a project quote. Currently the pricing that pulls through is on the inventory item - which isn't super helpful when you're trying to quote out to many different customers who have their own rate tables. It's weird because even when you make a project template with a rate table Acumatica doesn't care - it just pulls the pricing from the item.
My initial solution would be to build an inquiry for rate tables, allow it to be refreshed in Excel, and then when my sales team fills out their estimates in Excel and loads them into Acumatica the pricing would push from Excel and the known rates in the file.
I don't WANT to do that, as the whole reason for an ERP is your information is all in there, and I would prefer we don't change pricing and leave that to the system to make sure it's all correct!
Anyone else have a nicer work around?
Nic
Posted : 11/07/2019 10:59 am
I haven't tested this but does the project module respect the rules set up in AR Sales Prices? You can set unique pricing by customer for items. This would be the equivalent to your rate tables.
Posted : 11/07/2019 11:13 am
That's it exactly! Thanks so much - still a huge screw around because we have many customers with multiple entities BUT I am very glad there is a solution inside of Acumatica
Posted : 11/07/2019 1:08 pm