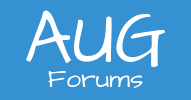 Creating new task from GI
Has anyone been able to create a new task from a GI and default the related entity?
We are just about to move to 2018r2 and start taking advantage of the sidebar.  One of the use cases we see is showing the tasks per customer.  We have the GI all set and can create new tasks, but the related entity field is empty.  
Posted : 13/06/2019 3:02 pm
I've done it with a Business Event and it was kind of messy (click here)
Are you trying to add a button to the sidebar that will automatically create a Task that is linked to line highlighted in the GI?
Posted : 30/06/2019 1:01 pm
you are basically correct. We want to be able to create a task from a GI. The button could be on the sidebar or the main customer GI. The issue we have seen is that we haven't found a way to pass values through the new record fields of the GI. We can default values, but they are not based on field values. Only hard coded. I tried passing something like =Customer.NoteID and that exact text was added. I was hoping to pass that to the subject and then use automation steps to put that into related entity.  We could also use custom code to set the related entity, but the problem is that we can't pass data using the new record fields in the GI.  There may be a way, but we have not seen it. This would be a super powerful feature to be able to extend CRM.  I could see this used for Cases as well. 
Posted : 30/06/2019 1:35 pm