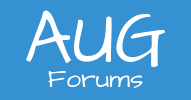 [Solved]

Unit Set filtering on ProjectID
I have a customer who utilizes manual project numbering with some logic built into the project ID's, and I am trying to filter a project report using Unit Sets.  As an example, the project ID could be something like 1812015, and the first 4 digits represent the year and month, and the last 3 digits specify the project type and number.  What I need to do is build a unit set that groups by the last 3 digits - all projects that end with 000-099, all projects that end with 100-199, etc.
I'm trying to use wildcards in the Project ID field on the unit set but it is not working correctly (all records are returned):
Anyone have any thoughts?  The wildcards aren't working on the Project ID field like they do on Subaccounts in a GL report.
Posted : 05/02/2019 7:14 pm
I figured this out.  I was trying to get a range of the last 3 digits previously, such as 000 through 099.  Really though, all I need is the 5th digit to be 0, so I changed my wildcards to '1???0??' for both the start and end project and it worked.  It now shows all transactions for projects where the 5th digit is 0.
Posted : 06/02/2019 1:45 pm
Thanks for posting the solution Myrcenary. Just curious here, have you tried removing it from the End Project field to see if it behaves the same?
I haven't tried this with Projects, but with the GL Account field you only have to put the wildcards in the From Account field because it ignores the End Account field.
Posted : 16/02/2019 9:22 pm
Tim,
Yes, it does also work if you exclude the "End Project" field value.  I originally was trying to pull in a range of values, so I used both a Start Project and End Project, but now that I am really only looking for 1 value in the project string I could use just the Start Project field.
Good thought, and saves some data entry on future reports that may be similar.
Posted : 18/02/2019 11:37 am