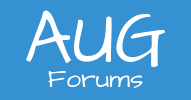 Overlapping Data Sources
Hi Everyone,
I've been working with the Financial Report Writer for a while now, but for some reason, something just occurred to me.
There is a Data Source area in four different places:
Report Definitions
Row Sets
Column Sets
Unit Sets
Here are some screenshots to prove it:
I don't know why it took me so long to realize this, but it got me thinking, it almost looks like the same list of fields in each of those four places. What happens if I put a value in the same field in all four places? What will happen?
Posted : 29/09/2017 10:36 pm