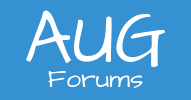 Disregarding Column Filters on a Row
Hi Beaker,
Not pretty, but what about something like this in the Value field of the Column Set?
=IIf(@RowCode='0102',C+D,C)
Acumatica Version 6.10.0472 used when composing this response
Posted : May 11, 2017 3:34 am
Thanks much for the response. Looks like a viable solution, I'll give it a try.
Posted : May 11, 2017 3:35 am