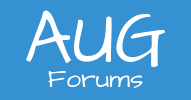 Calculation across columns - ARM Reports
Hello Tim
Is there a way to use formulas in the ARM that read from other columns in the report?
For example, in a 12 month Budget report, we would like to add a cash balance calculation.  So one field is doing a calculation of the cash movement for that month, which is fine. Then I would like to add the closing balance from the previous month (another column) to add to current month movement and give me a new calculated balance at the end of this period.
Would really appreciate your advise
Posted : 07/05/2019 6:25 am
You can definitely do formulas. If you could mockup a simplified version of what you're trying to do in Excel, with Excel formulas that accomplish what you're after, then attach the Excel file here, that would give me a good target to shoot for.
Posted : 08/05/2019 10:08 pm
Hi
Thank you for having a look at this Tim.
Lines 127, 129 & 131 contain the formulas I'm after
Posted : 14/05/2019 2:13 am
Ok, I think I see what you're trying to do.
Let's take the DPL report in the SalesDemo database. It has three columns:
And the report looks like this when you run it for 10-2013:
Now let's say I want to add a calculation that adds the Income to the Cash Balance like this:
You can accomplish this with the following formula:
Then you could hide the Cash Balance row (and even the YTD column too).
Would this technique work for you?
If you like using Excel formulas instead, you might want to look into Velixo Reports (click here).
Posted : 07/06/2019 10:08 pm