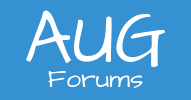 ARM row/column import
They work beautifully. I find the ROW SET import most helpful. We have built new row formats is Excel and imported them into Acumatica. It usually required edits and adjustments but it is a quick way to load accounts or classes without having to hand enter each cell, one row at a time.
Also, this is the only way to copy a definition between tenants or sites.
Posted : 20/09/2019 12:21 pm
@mark-kowalskil, the most complex I have done had about 40. If you are doing something with 100 columns, working in an excel spreadsheet might be helpful.
However, there is a difference between how column and row definitions are represented in Excel. Each row in a row format is represented as one row in Excel. However, with a column definition, I think there are 3 rows per column. To an extent, it makes sense if you think about the header portion of a column separate from the body of the definition. Still, a row format lends itself to editing and editing in mas more easily in Excel than a column. However, in Excel, you can see how each column compares to its neighbors more easily.
Good luck and keep us posted.
Posted : 20/09/2019 3:27 pm
Regarding moving ARM reports between Tenants, you can export and import the report on the Report Definitions (CR206000) screen. Included are the Row Set and Column Set that are attached to the report.
You can also package ARM reports into a Customization Project.
Posted : 01/10/2019 7:31 pm